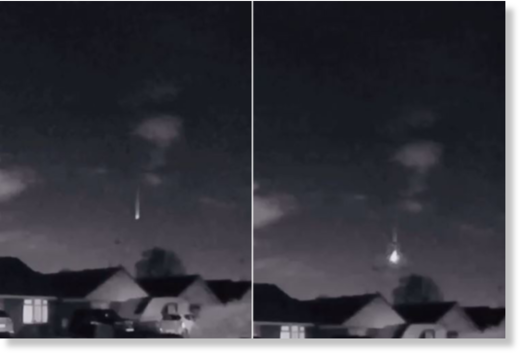 A stargazer has filmed the moment a meteor 'exploded' over his home on Monday night.
Aidan Patten captured the incredible footage on the doorbell security camera of his house in Burley-in-Wharfedale.
A bright line can be seen descending from the sky above Otley before the 'explosion' at around 11.30pm.
Aidan recorded the sighting on the UK Meteor Observation Network's website's fireball reporting system.