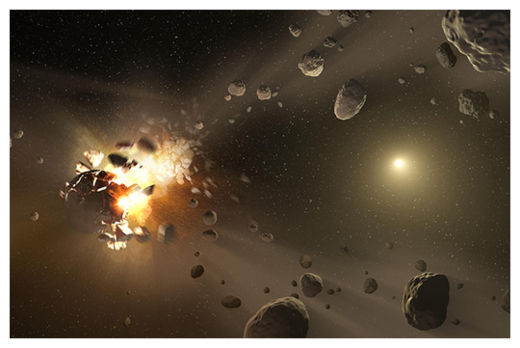 A well-known meteorite that was the first to be tracked by ground-based cameras as it blasted through the Earths atmosphere and quickly recovered at its Australian fall site has been identified as a geological oddity.
The Bunburra Rockhole meteorite
was recovered from the Nullarbor Plain in Western Australia in 2007 and, after recent isotopic tests, its basaltic composition started a cosmic forensics investigation that has led researchers to believe it originated from an asteroid that no longer exists.
"This (meteorite) has a particular composition - which makes us think that it comes from a different body that has not been sampled before," said
geochronologist and geochemist Fred Jourdan
, associate professor at Curtin University, Perth. Jourdan and his team's work has been accepted for publication in the journal
Geochimica et Cosmochimica Acta
.