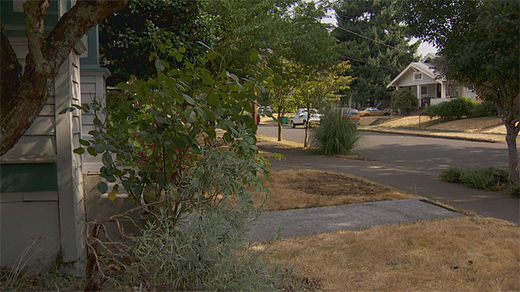 A Southeast Portland man thinks a meteor might have caused a mystery fire in his front yard.
Patrick Story says he heard a
loud boom outside his house on Wednesday night, coupled with a flash of light
.
When he went outside, he found part of his front yard on fire in the shape of a circle.
Firefighters told him the fire was "naturally-caused,"
however they couldn't find any fragments. Story thinks it was a fallen meteorite.
"Because the bush was set on fire, you can kind of think there was a trajectory of something flying through the air," said Story. "Since it was the night of the Perseid Meteor Shower... you got to wonder."