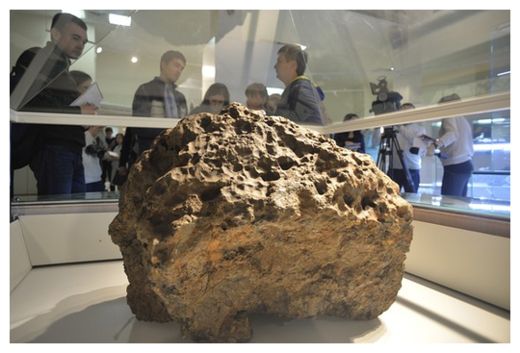 South Korean media outlets are abuzz this week with the news of the discovery of a possible meteorite, likening the rock to a jackpot worth millions of dollars.
Scientists on Tuesday told the national media the rock found a day earlier in provincial city of Jinju, about 300 kilometers (186 miles) southeast of Seoul, is likely to be a meteorite, assuming it wasn't placed there.
The condition of the surroundings, a vegetable farm on relatively flat land, meant the 9.5-kilogram (20.9-pound) rock was unlikely to have fallen from somewhere nearby, they said. They added that the rock's surface had signs of burning, which takes place when an space object enters the atmosphere.