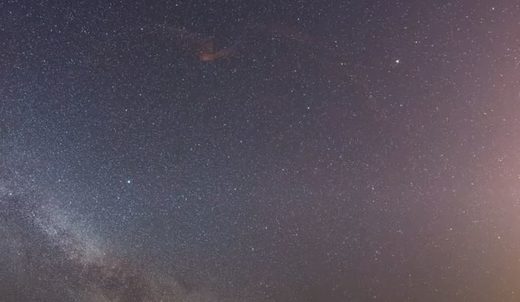 The best meteor during this month's Lyrid meteor shower might not have been a Lyrid at all. On April 21st, Robert Barsa was outside the city of Košice, Slovakia, watching meteors fly out of the constellation Lyra when a flash lit up the sky from a completely different direction.
"I saw it in my peripheral vision," says Barsa. "As I looked reflexively above my head, I was speechless staring at a meteor much brighter than Venus."
"The fireball was moving very slowly with at least two outbursts,"
he says. "It reminded me of a decaying spaceship or satellite entering the atmosphere."