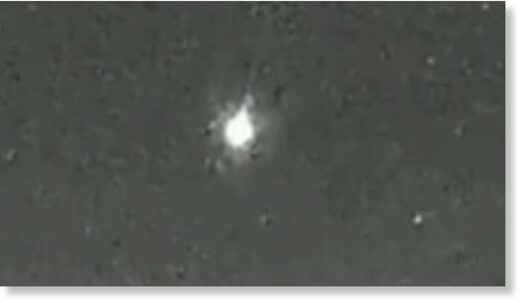 A large meteor streaked across the sky along the East Coast Monday evening, prompting two dozen reports to the
American Meteor Society
with an hour.
The fireball was seen from New Jersey to North Carolina right around 7:30 p.m.
People reported it as very bright, moving from left to right and seeming to dissolve or flame out at the end. Color reports varied from bright white to orange, red, yellow and ending in green.
One observer wrote it looked like a "trail of fire in the sky."