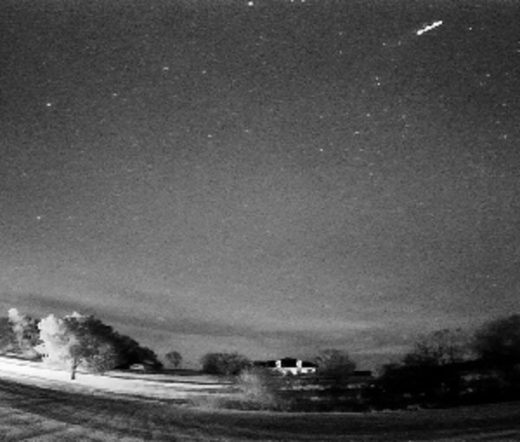 A fireball streaking across the night sky near Kansas City, Missouri spotted hundreds of miles away in Northwest Arkansas.
Residents of Northwest Arkansas self-reported seeing a fireball in the northern evening sky Thursday evening.
According to
AMSMeteors.org
, 20 reports about a fireball seen over Arkansas, Illinois, Missouri, and Oklahoma on Thursday, October 17th, 2019 around 8:21 p.m. CT.
Steve Arnold
of Eureka Springs is a professional meteorite hunter who hosted '
Meteorite Men
' a TV series for 3 seasons on Science and Discovery channel. Arnold has been fireball chasing for 27 years. He travels, often on very short notice, to chase fireballs all over the country.