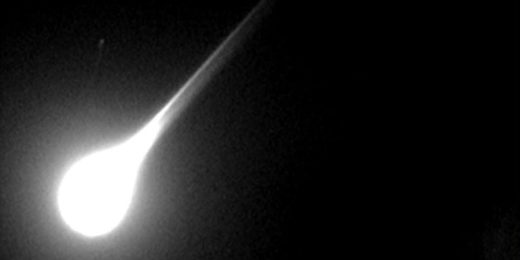 As many people search for answers after hearing a loud explosion accompanied by a green flash in the sky, Saratoga County Sheriff Michael Zurlo said he now believes it may have been a meteor.
"It sounds exactly like a fireball report. They can surprise people. We can't always predict them," said Dr. Valerie Rapson, director of the Dudley Observatory at Siena College and has her PhD in Astrophysics.
She said as soon as she heard the reports meteor came to mind. She said specifically, a "bolide."
"When these rocks come in, they're fairly small, but they're coming in at very high speeds so they can potentially break the sound barrier and actually create this ripple effect that will shake homes or cause explosions," said Dr. Rapson.