Translated from Spanish by Sott.net
An alleged meteor fireball passed through the Argentinian sky during the morning, causing surprise and amazement among those who were able to observe the phenomenon. The incident occurred just after 7am local time, with witnesses writing on social networks about the event.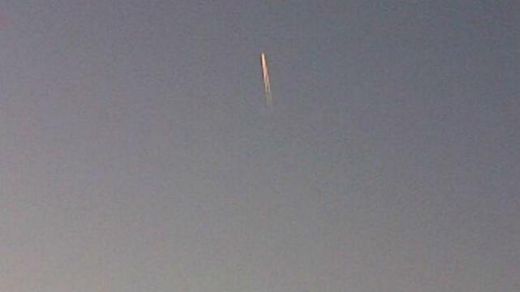 Apparently, and as seen in the picture, it was a small object - up to one centimeter- that due to the speed with which it enters the earth, burns and vaporizes, causing a large luminosity.