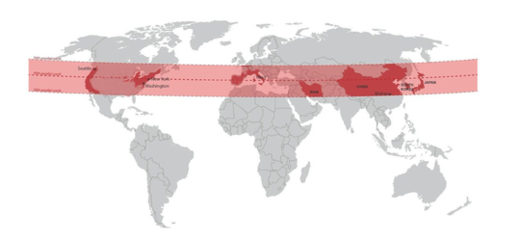 Scientific researchers released their findings about the source and predicted direction of the coronavirus and proposed critical measures for the pandemic.
London, UK, — Professor Chandra Wickramasinghe and his team of researchers believe that the novel coronavirus
arrived on meteorites in Oct 2019 and instantaneously infected hundreds of thousands of people through the atmosphere, as meteorites were reported in China, Northern Italy, Michigan in October 2019.
This is somewhat at odds with the mainstream assertion that it originated in bats in WUHAN, China. Given this disparity, they went to great lengths to produce a timely research paper to back up their argument.
In the research paper released on COVID-19, Professor Wickramasinghe puts forward several thought-provoking arguments. Notably that: "our informed view is that many people were almost simultaneously infected and naturally inoculated with the same COVID-19 virus strain."