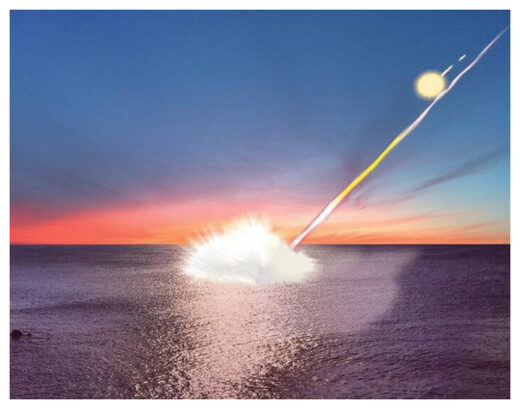 A simulation of how substances essential for living creatures were formed on Earth reinforces the theory that life started after meteorites rained down on the planet.
Living organisms are said to have emerged on Earth 4 billion years ago. A large number of meteorites are believed to have bombarded the planet 200 million years before and after the birth of life.
"Materials needed for the start of life may have been generated over long periods, offering a chance for life to appear," said Yoshihiro Furukawa, an associate professor of geochemistry at Tohoku University.
Furukawa and his colleagues primarily from the university put carbon dioxide, nitrogen, water and iron in a container to reproduce conditions of primordial times. The vessel was then struck with a piece of metal to simulate the impact from a meteorite.