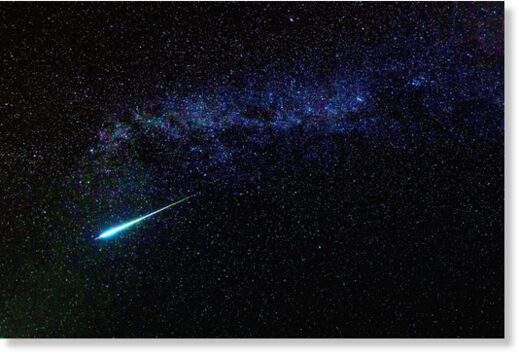 A bright blast of light lit up the skies across eastern USA on Saturday, as a meteor entered the atmosphere above the coast of North Carolina.
The blast was so big that it could be seen across three different states - Virginia, North Carolina and South Carolina - as well as Washington DC.
Footage of the event was captured by a back garden security camera.
The film shows the black of night suddenly turn bright as a streak of light ventures through the sky.
Dozens of people headed to the International Meteor Organisation (IMO) to report their sighting.
Mary told the IMO: "It seemed so big and close. I waited after it to pass and believed I would hear something but didn't.