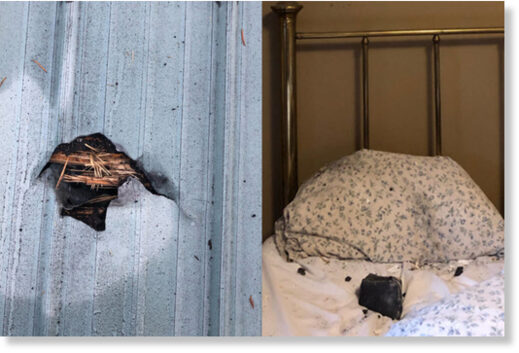 On Oct. 4, many were treated to the sight of a fireball lighting up the night sky, with images of a meteor sailing above Lake Louise striking awe.
Longtime Golden resident Ruth Hamilton, however, was fast asleep.
Or at least she was until she was roughly awoken by the sound of a crash through her ceiling and the sensation of debris on her face.

"I just jumped up and turned on the light, I couldn't figure out what the heck had happened," said Hamilton.

She said she took a look around to get her bearings, and spotting a rock sitting neatly on her pillow next to where her head usually lays.