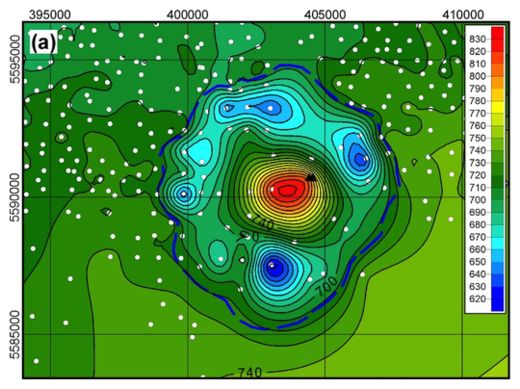 An ancient ring-shaped structure in southern Alberta, Canada, likely formed when a meteorite smashed into Earth, producing a 5-mile-wide (8 kilometers) crater. The impact would have produced enough energy to destroy a region the size of the land area of New York City, researchers say.
A geologist discovered the structure near the village of Bow City, although time and glaciers have mostly eroded the signs of the ancient meteorite strike. Scientists can't say for sure that a
meteorite impact
created the Bow City crater, but seismic and geological evidence strongly support this notion.
"An impact of this magnitude would kill everything for quite a distance," Doug Schmitt, a rock physics expert at the University of Alberta, Canada, said in a statement. If the strike happened today, the city of Calgary, which is 125 miles (200 km) to the northwest, would be "completely fried," and in Edmonton, which is 300 miles (500 km) northwest, "every window would have been blown out," he added.