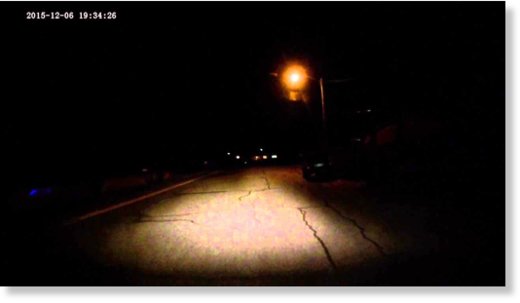 Hanukkah evening meteor in the south sky of of Santa Fe, December 6 2015 at 7:34PM.
The meteor comes from the east at about 25 second mark.
I was driving southbound at
https://goo.gl/maps/zqjSYkayet32
.
The fireball was brilliant white and the dashcam doesn't do it justice.
The rumble you hear is the sound of a diesel Vanagon.