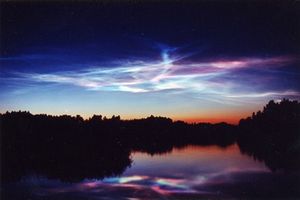 Some meteorologists will tell you that a butterfly flapping its wings in Beijing could trigger a chain reaction that starts a thunderstorm in Manhattan.
But until recently it was thought that a 33-foot-wide (10-meter-wide) meteor crashing through Earth's upper atmosphere would have little effect.
Now an unlikely team of researchers and a million-to-one observance of such an event are telling another story: When meteors vaporize in our atmosphere, they leave behind much more debris than scientists previously thought.
This cosmic dust may, in turn, affect our planet's atmosphere.