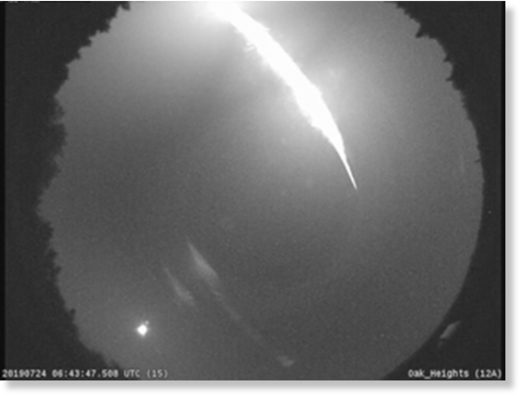 A fireball as bright as the full moon streaked across the Canadian province of Ontario early Wednesday (July 24),
possibly throwing meteorites to Earth along the way.
The flash of light from a beachball-size space rock was recorded by 10 all-sky cameras deployed by Western University in London, Canada, and mounted across southern Ontario and Quebec. While meteorites could have fallen in the Bancroft area (about 3.5 hours northeast of Toronto), footage was captured as far away as Montreal — about 260 miles (420 kilometers) east of Bancroft.
The fireball was likely visible in the United States as well, as there are
several pending reports on the American Meteor Society's website
from that time, from observers in New York state and Pennsylvania.