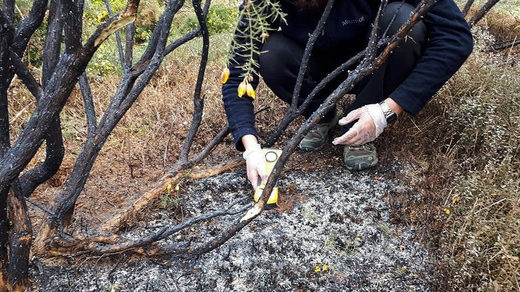 Mysterious "fireball"-like objects spotted blazing through the sky over Chile were not meteors, government scientists say, in a finding sure to enthuse UFO buffs the world over.
Residents of Dalcahue, a port city on the southern island of Chiloé, took to social media last week with reports of the unidentified flying objects, some sharing photos of the phenomenon.
The
"fireballs"
reportedly crash-landed at a number of locations around the town.
Chile's National Geology and Mining Service soon gathered scientists to investigate the strange bright objects, dispatching teams to some
seven sites on Chiloé to take samples
. In a
statement
issued over the weekend, the scientists concluded they
"found no remains, vestiges or evidence of a meteorite"
left behind by the
"luminous and incandescent"
objects.