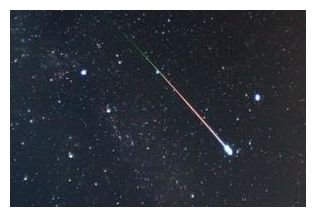 Lanham, Maryland - A green fireball was spotted in several states, including Virginia, Monday night.
WNEW received a call from a listener around 6:20 p.m. who said he saw what appeared to be a green and blue light larger than a shooting star cross the sky near I-66 W. He says it fell straight down and he was unsure at first if it was a plane that crashed.
Soon after the call, people in other parts of Va. and across the U.S. took to Twitter to describe their own meteor sightings.