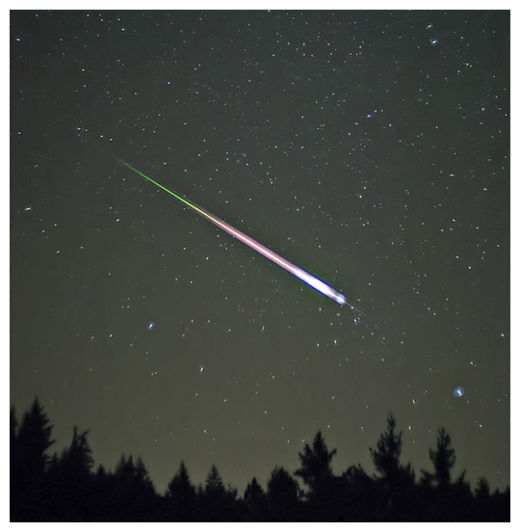 It was captured at Sandia National Laboratories' Facility for Acceptance, Calibration and Testing site and officials say it's the brightest thing recorded at Sandia in the last two to three years.Sandia media relations said the white spot in the video (below) is the moon.
Around 5 a.m., viewers who saw the sky light up began calling KRQE News 13 and sent emails describing what they saw. APD also had similar reports according to the dispatcher at 242-COPS.
One viewer who was driving to the gym early Monday on Unser and McMahon said there was a bright flashing light west of him. The viewer said it was like someone took a picture in front of him with the flash on.