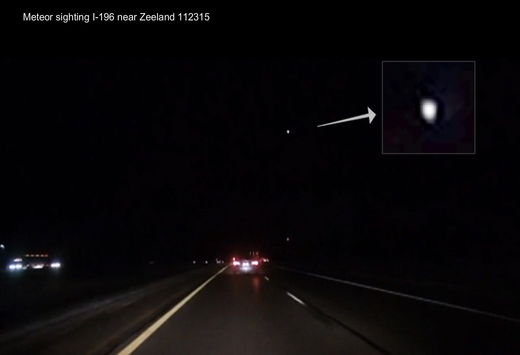 A Wood TV8 employee captured video of what appears to be a meteor over West Michigan.
The video was recorded by a dash cam on Tuesday night over I-196 near Zeeland.
Meteors light up as they cross the sky because they are burning up as they enter Earth's atmosphere.
It's possible the meteor was part of the Leonid meteor shower. That shower peaked on Nov. 17 and 18, according to NASA, but lasts through the end of November.