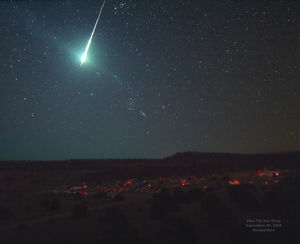 Viewers have called, emailed and sent Facebook messages to our newsroom questioning where this boom noise came from. TV-6 spoke with people on both sides of the river--from Davenport to Rock Island. We don't know much about where the noise came from, but some of you say you heard it.
"I heard a really loud boom," said Chris Rice.
"I heard a rumble," said Tanisha Douglas.
" I heard a pretty big explosion," said Logan Edwards.
A noise so loud that some of you say it startled you and caused your homes and businesses to shake.
"I expected to see a mushroom cloud when I went out there off in the distance," said Rice.
We contacted the police and fire departments, airport, the Rock Island Arsenal and even spoke with our meteorologist about what it could be, but no one knows.
"I haven't heard anything that loud since leaving Iraq in 2007," said Edwards.
"It sounded like something really big on the street. Like something rolling by on the street and then there was a rumble, too," said Douglas
Whether the noise was a rumble, explosion or boom, some of you tell us, this isn't the first time you've heard it.
"On January 14th I heard the sound," said Rice. "I'm used to hearing really loud sounds because I live near the river. I hear trains, barges. I've always lived near the arsenal. I hear all types of sounds, but this one was way louder."
The mystery remains unsolved....
Watch Video