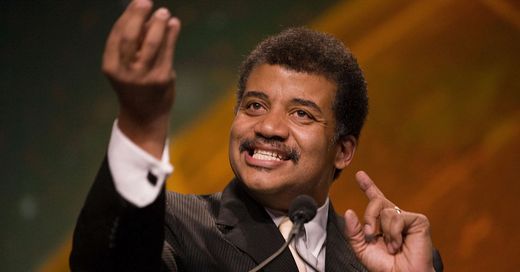 In an exclusive interview with
Salon
, astrophysicist Neil deGrasse Tyson talked about his role as a scientist, how the media presents scientific breakthroughs, and about how climate change will have to get worse before citizens force their elected representatives to do anything about it.
Tyson explained that he doesn't see himself as an advocate, but as an educator whose job it is to present "emergent scientific consensus," in the hope that the public and policy makers will use it to make informed decisions.
"I'm just trying to get people as fully informed as they can be so that they can make the most informed decisions they can based on their own principles or philosophies or mission statement," Tyson explained. "What concerns me is that I see people making decisions, particularly decisions that might affect policy or governance, that are partly informed, or misinformed, or under-informed."
Tyson notes that during the Cold War, physicists actively advocated for specific policies because those policies were directly related to their work in developing nuclear weapons. When it comes to climate change, he would like to see more climate scientists take the lead instead of an astrophysicist like himself just because he's famous.