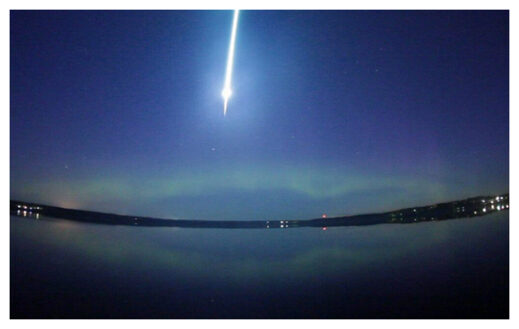 Residents across northeastern Mexico were stunned when a green-hued fireball lit up the night sky on Tuesday. Authorities reported that the fiery debris caused localised bushfires in the vicinity.
Reports came flooding in from across the northern state of Nuevo Leon after the suspected meteorite streaked across the sky at approximately 22:14 local time on Tuesday night.
Eyewitness and doorbell cam videos captured the intensity of the fiery phenomenon as it burned bright through the darkness.