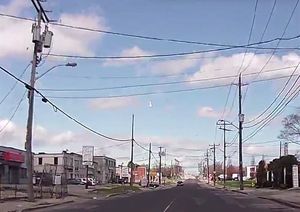 People across Western New York and Ontario Canada reported seeing an extremely bright daylight fireball.
Several people caught images of the bright object appearing to explode on dashboard cameras in their cars.
It happened Sunday at about 4:16 p.m. and people said the object had a brightness rivaling the sun.
The
American Meteor Society
is investigating the incident.