Fireballs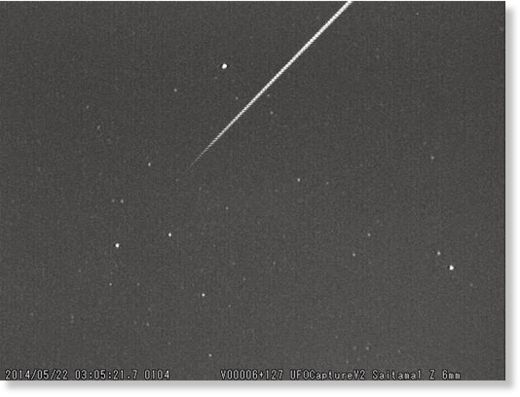 SonotaCo Meteor Forum with more photos and orbit calculation, etc link located
here
.
---
The MPEC
2014-K35
issued on May 23, 2014 announced the discovery of a new PHA asteroid officially designated 2014 KP4. This asteroid (~ magnitude 16) was discovered by C. Jacques, E. Pimentel & J. Barros through a 0.20-m f/2.2 Schmidt-Cassegrain + CCD telescope of SONEAR Observatory (MPC code Y00), on images obtained on May 20.2, 2014.
According to the preliminay orbit, 2014 KP4 is an
Apollo
type asteroid. This class of asteroids are defined by having semi-major axes greater than that of the Earth (> 1 AU) but perihelion distances less than the Earth's aphelion distance (q < 1.017 AU). It is also flagged as a "
Potentially Hazardous Asteroid
". PHA are asteroids larger than approximately 100m that might have threatening close approaches to the Earth (they can come closer to Earth than 0.05 AU).
2014 KP4 had a close approach with Earth on May 11, 2014 at rougly 26.2 LD (Lunar Distances = ~384,000 kilometers) or 0.0673 AU (1 AU = ~150 million kilometers).
We performed some follow-up measurements of this object on 2014, May 20.6, remotely from the Q62 iTelescope network (Siding Spring) through a 0.50-m f/6.8 astrograph + CCD + focal reducer. Below you can see an animation showing the fast movement (the object was moving at 6.5 "/min) of 2014 KP4 on the the sky on May 20, 2014. Each frame is a single 15-second exposure. Click on the
thumbnail here to see the animation
(East is up, North is to the right):
Below you can see the discovery images of 2014 KP4 by SONEAR survey.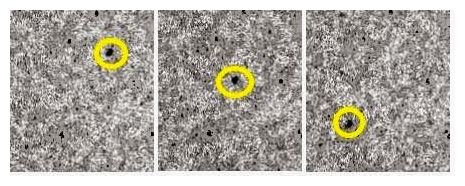 ---
RT
Fri, 23 May 2014 14:37 UTC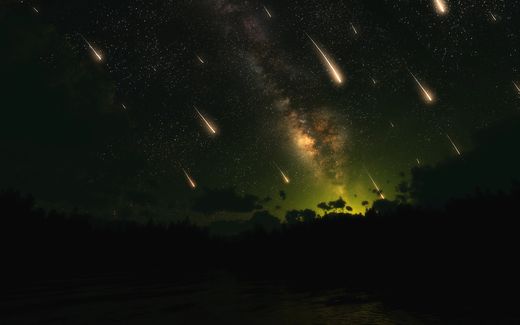 North America is in for a natural light show overhead, as a meteor shower expected over the weekend could turn into a full-on sky storm, affecting countries' entire skylines. Its intensity could even outdo the Perseid meteor shower.
Stargazers are expecting the spectacle to hit late Friday and last into Sunday morning, just as Earth passes through a stream of debris consisting of up to 1,000 pieces of a comet it shed in the 1800s falling all around, every hour, at speeds of 12 miles per second (19.3kps).
The so-called May Camelopardalids will peak at about 2am to 4am on Saturday, eastern US time, according to Bill Cooke of the Meteoroid Environmental Office at NASA's Marshall Space Flight Center.
The name comes from the corner of the sky where we'll have to focus our gaze to see the shower's most prominent bits - the Giraffe constellation, right next to the North Star.
---
Ellie Zolfagharifard
Daily Mail
Wed, 21 May 2014 14:14 UTC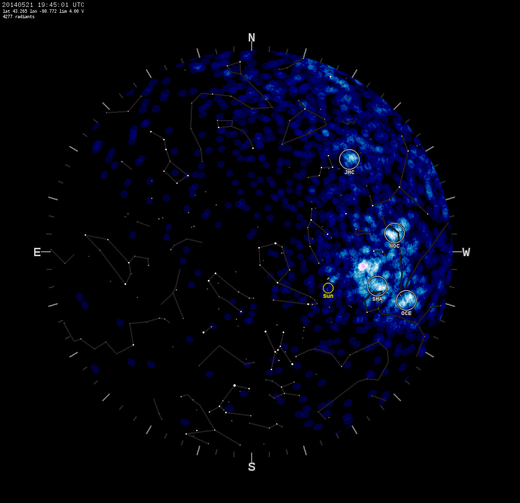 * Maps produced using the space agency's Asgard program which tracks an estimated 4,000-5,000 meteoroids a day
* Every day, more than 40 tonnes of meteoroids hit our planet, with larger chunks of comet debris becoming fireballs
* The blue map tracks their position in the skies over our planet with the main showers highlighted in white circles
* A second radar map looks at meteoroid speed. The red regions indicate a speed of 7.5 miles/s (12km/s), the green from 26 miles/s (42km/s) and the blue from 41 miles/s (66km/s)
Every day, more than 40 tonnes of meteoroids hit our atmosphere.
Many are tiny specks of comet dust that crumble harmlessly in Earth's atmosphere, producing a slow drizzle of meteors in the night sky.
Bigger chunks of asteroid and comet debris create dozens of nightly fireballs around the planet - and now, these real-time maps mean you'll never have to miss one again.
Nasa's meteoroid visualisations are produced using the space agency's Asgard software program which tracks an estimated 4,000-5,000 meteoroids a day.
The blue map follows their position in the sky using the Canadian Meteor Orbit Radar (CMOR). The main showers are highlighted with circles and listed by their International Astronomical Union name.
---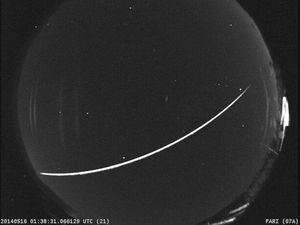 One of two meteors that lit up the Southern sky Thursday night burned up over Tennessee.
Bill Cooke, head of NASA's Meteoroid Environment Office, said the very bright meteor entered the atmosphere over Columbia, S.C. at
9.38 p.m
. The basketball-sized meteor flew northwest at speeds reaching more than 78,000 miles-per-hour, eventually burning 52 miles above Pikeville, Tenn., just north of Chattanooga. In all, the meteor flew 290 miles, which Cooke said is quite rare.
The video below is from Cooke's blog and shows the meteor shooting across the sky.
---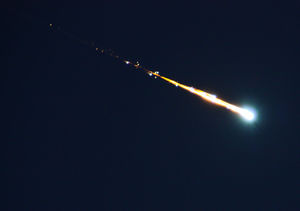 Charleston - We've received calls, emails, Facebook messages and tweets from many of you asking about a loud "boom" across our region. Many reports indicate that "boom" caused the land to quake.
We started getting reports of the boom around 10:30 p.m. Thursday.
We've spoken with 911 dispatchers in Lincoln, Logan and Boone Counties. Both said the National Weather Service said they believe a meteorite passed through the area, creating a sonic boom. 13 News has learned that many of you are reporting seeing a bright flash of light across the sky.
We've received calls from Logan, Boone and Raleigh counties and have even heard reports of the "boom" as far away as Kentucky. "We hear your reports," said Chief Meteorologist Spencer Adkins. Our newsroom is checking and we're also looking at things from a weather perspective."
No 911 centers we have reached out to report any emergency explosions of any kind.
New information shows people living in other states also experienced this phenomenon. For more, click
here
.

Comment: Worldwide fireball events going back a year.




---
Ashleigh Stevenson and Isobel Roe
abc.net.au
Thu, 15 May 2014 16:48 UTC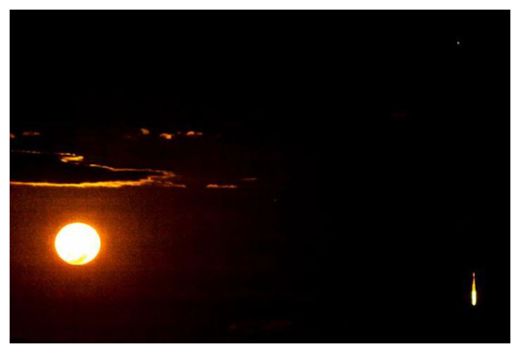 Residents from across central and northern Queensland have reported seeing a huge flaming object fall from the sky.
They say what appeared to be
a massive ball with a blue and orange tail hit the ground
in the suburb of Kelso in Townsville around 6:30pm (AEST) last night.
Resident Kim Vega was sitting in her backyard at Kelso when she saw the moment of impact.
"
It was like an explosion but without a sound
," she said.
"You've just seen
it was like an atomic bomb effect when it would have hit the ground and all the trees and the skies lit up
."
Comment:
When it comes to covering up for meteors entering the atmosphere, a falling satellite is always a good explanation. In this case, it might be, but the fact is that we live in a
shooting gallery
, though our scientists and governments use the media to sooth us that everything is under control, when it is not, and nobody is doing anything about it.
---
HawkkeyDavis
YouTube
Wed, 14 May 2014 07:33 UTC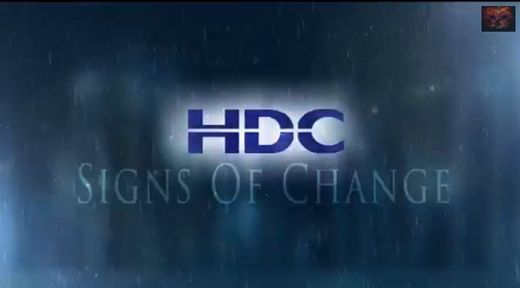 The uptick in earthquake activity continues all along the Ring of Fire. At the center of these changes, the United States dealt with "historic flooding" which was labelled a "one-in-500-year event"!
So much more has taken place over the last month or so than this video shows. Deluges continue to hit heavily populated areas. Be prepared for large-scale disasters in your area. It has and it will continue to worsen, whether we like or not. Stay safe and thanks for watching!
---
Larry Bowers
Sott.net
Mon, 12 May 2014 12:00 UTC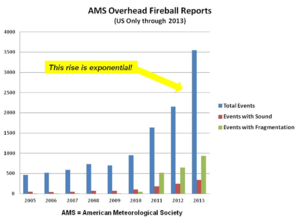 If you are a regular SOTT reader, you are certainly aware of the many areas that are building towards potential disaster - from environmental earth changes and overhead bombardment to growing Fascism and impending economic collapse. The good thing is that you do not need to pick one of these threats to begin preparing yourself, family and local community. The basic requirements for
getting prepared
apply to all these possible occurrences and more.
The prepping web community has grown in massive proportion to what it was just a decade ago. Blog, prepper and survivalist websites abound and many offer very good ideas that can be applied or adapted to your own situation and needs. But it is rare to see any of these resources address the question of prepping your diet. If prepping your diet confers significant advantages in a disaster/survival situation, then it will have a significant impact on your food storage strategy and what to look out for during an extended disaster.
The question is, does prepping your diet yield enough advantage to suggest changes to your current diet now? And if so, how does this impact your food storage and preparation plan? The answer to the former question, I think, is yes. An answer to the latter is below.
---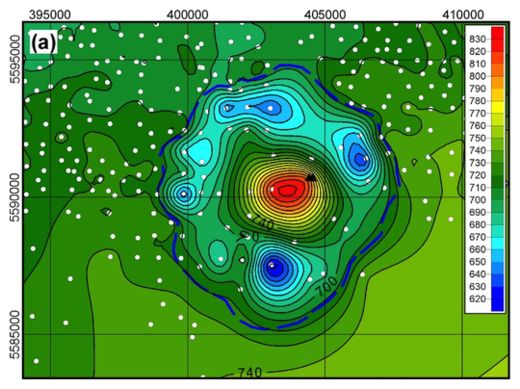 An ancient ring-shaped structure in southern Alberta, Canada, likely formed when a meteorite smashed into Earth, producing a 5-mile-wide (8 kilometers) crater. The impact would have produced enough energy to destroy a region the size of the land area of New York City, researchers say.
A geologist discovered the structure near the village of Bow City, although time and glaciers have mostly eroded the signs of the ancient meteorite strike. Scientists can't say for sure that a
meteorite impact
created the Bow City crater, but seismic and geological evidence strongly support this notion.
"An impact of this magnitude would kill everything for quite a distance," Doug Schmitt, a rock physics expert at the University of Alberta, Canada, said in a statement. If the strike happened today, the city of Calgary, which is 125 miles (200 km) to the northwest, would be "completely fried," and in Edmonton, which is 300 miles (500 km) northwest, "every window would have been blown out," he added.
---