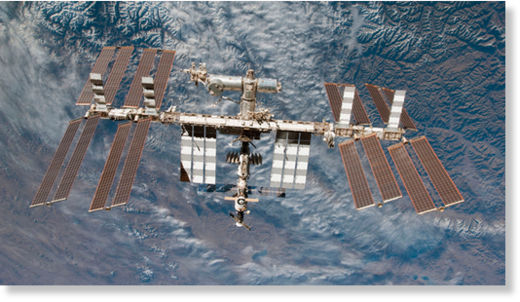 The International Space Station's manoeuvre to raise orbit has been delayed by two days over the threat of collision with space junk that could severely damage the station.
The ISS orbit was scheduled to be raised by nearly two kilometers to ensure safe docking of the Russian Progress M-22M resupply spacecraft on February 6. The manoeuvre was to be carried out to compensate for Earth's gravity. The delay was the initiative of the United States.
The new date and time of the manoeuvre will be announced on Friday, while the preliminary date has been set for January 18, according to Moscow mission control center.
More than 800 pieces of space debris are situated on the same orbit with the ISS and are a potential threat to the station, according to NASA's data from October.
When the ISS faces the threat of a collision with a piece of space junk, the US, Russia and their partners usually order a debris avoidance manoeuvre. This occurs about once a year on average, according to NASA's Orbital Debris Program Office.