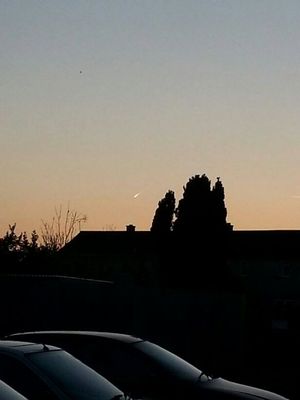 Residents in Rudloe have heralded the estate "the new Roswell", after several people reported seeing a strange object in the sky last Sunday.
Jo Collier was among those who
saw a burning orange light in the sky
shortly after 8pm, and likened it to the infamous UFO incident in New Mexico in 1947, which sparked numerous conspiracy theories.
She said: "I was at my mum's in Rudloe and my other half came running up the road shouting there was something falling out of the sky.
"
It was like this big orange glow, absolutely huge, and the tail was bright, bright orange
.