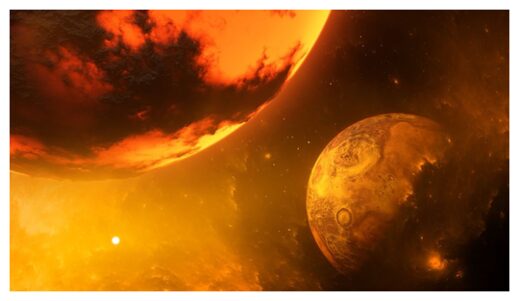 Researchers are fairly certain that we gained our favorite satellite, the Moon, after a planet, Theia, collided with the proto-Earth 4.5 billion years ago. What's not certain are the details surrounding Theia's fate.
Was it a hit-and-run, or did the mantles of the two planets merge?
Qian Yuan,
Earth scientist at Arizona State University
, and his colleagues
recently suggested
a new line of evidence to support the latter hypothesis,
suggesting that Theia not only merged with Earth, but we might know right where the remnants of its mantle reside in Earth.
Giant impact hypothesis
"Compared to the Moon, there is much less [known] about Theia," says Yuan. "The Moon is there. You have samples. People have been there ... few people care too much about the impactor."
A lot of the work around the giant impact hypothesis involves comparing isotopes found on the Moon with those found on Earth. Their similarities in composition suggest that the Moon is made of a hunk of ancient Earth, meaning something like a giant impact knocked it off our Pale Blue Dot.
Original models estimated that the impactor, Theia, was about the size of Mars (half the size of Earth today). Though, some recent studies suggest it might've been more like four times the size of Mars, or roughly the size of the proto-Earth. Either way, most researchers agree that the core — the densest part — of Theia merged with the core of Earth incredibly quickly after the impact, in a matter of hours.