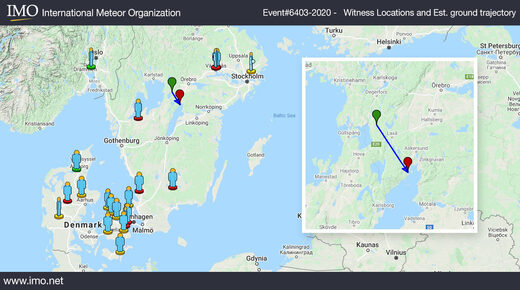 On November 7, 2020, around 21h 27min UT, a very bright fireball was observed and caught on camera over Scandinavia. Witnesses which were close to the trajectory were affected by cloudy skies and did not see the fireball, but
some heard a "deep exploding sounds" or "long rumbling sounds like thunder or a motor".
The event has been caught on cameras, some associated to a meteor observing network like the
Norsk Meteornettwerk
or by CCTV video recordings. Those show a slow moving meteor
lasting a few seconds and which brightness lit up the ground and the sky
. Another video is available
here
.