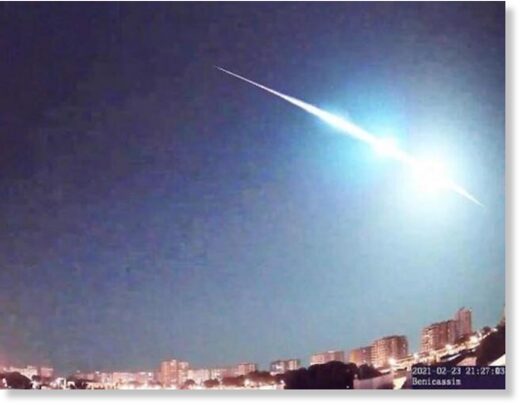 At around 21:30 on Tuesday a "fireball" crossed the skies of Mallorca and witnesses who saw it the middle of the Serra de Tramuntana mountains, Deya and Soller, said it was on a north or west to south trajectory.
Francesc Xavier Salas from Deya described it as "an impressive fireball that showed very powerful sky blue light inside and an outer layer and tail with a greenish hue.
Thousands of meteors enter the earth's atmosphere every day but most of them are not seen by the public because they fall over the ocean or in remote areas.

Comment: Eh, but those aren't fireballs, which are much larger bolides than the ones they're talking about.


A fireball is a very bright meteor which ranges in colour from red to blue and its composition determines its colour; sodium produces a bright yellow light, nickel is green and magnesium is blue-white.
"This is the second one I've seen in my life, the last time was 43 years ago," said one witness.