At its most intense, meteor fireball glowed 30 times brighter than the sun causing skin and retinal burns, say researchers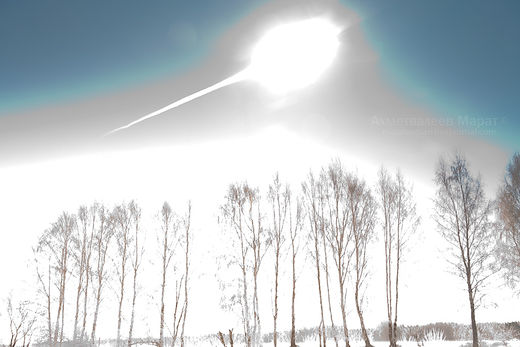 Scientists have published the most complete picture yet of the devastation caused by the meteor that exploded over the city of Chelyabinsk in Russia this year.
The
20-metre-wide space rock hurtled into the skies over the city in February
and began to tear apart at an altitude of 28 miles. Travelling at a speed of 12 miles per second, the rock exploded with the energy of around 500 kilotonnes of TNT, researchers found.
Directly beneath the meteor's path, the shockwave was powerful enough to
knock people off their feet
. Windows were shattered in more than 3,600 apartment blocks, and a factory roof collapsed.
In the local library in Yemanzhelinsk, 30 miles away, a statue of Pushkin cracked when it was struck by a blown-out window frame. At least 1,210 people were treated for injuries, most from falling building debris and flying glass.