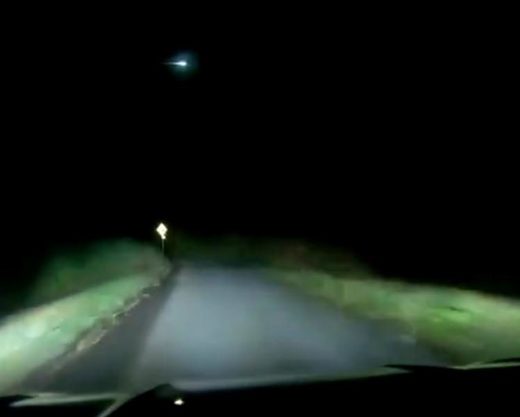 An Irish driver has captured stunning footage of a low-flying meteor over Co Cork.
Sean Linehan was driving near Banteer, Co Cork at around 7pm on Monday night when we recorded amazing footage of the green meteor on his dashcam.
Sean uploaded the clip to his Twitter account shortly after, tweeting: "Just caught this on my dashcam outside Banteer, Cork.