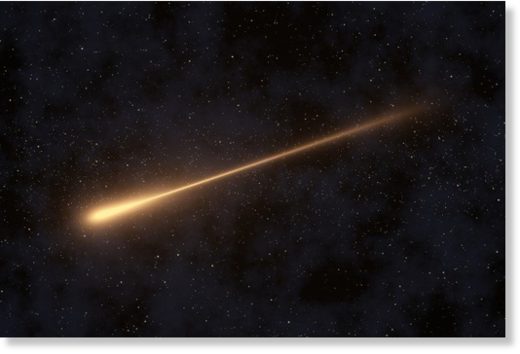 It's a bird! It's a plane! It's a meteor!
Observant stargazers in the Pacific Northwest noticed something streak across the night sky late Sunday night, with a long, blue-green tail and an accompanying booming sound.
Posts in Reddit forums
started popping up: "I saw what looked like a strange firework ..."Did anyone else see a shooting star tonight?" "What was that huge explosion sound north Seattle????"
The awe wasn't confined to the Seattle area.
A Reddit user in Vancouver, B.C.
, reported seeing "a relatively large streak of light cut diagonally across the sky tonight around 11:30 p.m. We're in the Dunbar and 16th area and saw it in a north-northwest direction, about 30 degrees up. I thought it was just white, my girlfriend said it was rainbow coloured. Are there any meteor showers or something tonight? It lasted about three-quarters of a second, and sort of faded quickly."