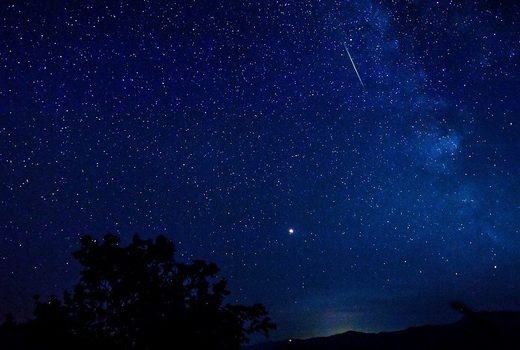 Did you see something unusual streaking across the night sky Friday night?
No,
I'm not talking about a drone
. At least, I don't think I am
.
Regardless, there's no need to have a "let's storm Area 51" moment just yet. Any unusual sightings were likely activity from
a Quadrantid meteor shower that peaked late Friday night over Northern Colorado.
Coloradoan reader Krista Vance tipped us off to a bright green ball of light she said she and her 15-year-old daughter Olivia saw streak across the sky while driving north on Taft Hill Road near the Cathy Fromme Prairie area around 9 p.m. Friday.
"It was only visible for two snaps of your fingers, then ... poof ... gone," Vance told the Coloradoan, adding that the sight of the quick green flash gave her goosebumps.