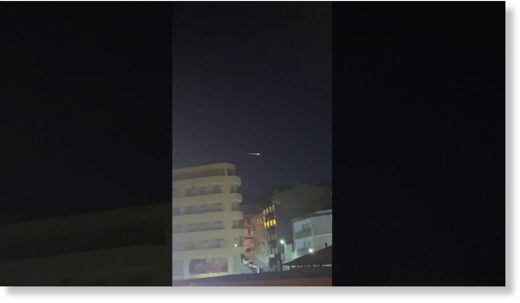 Residents of Portugal spotted a bright fiery object streaking across the sky over the country. Based on reports by eyewitnesses, it seems a small asteroid entered Earth's atmosphere and turned into a meteor fireball over Portugal.
Details of the incident were reported by the
American Meteor Society (AMS).
According to the organization, the fireball incident was spotted by eyewitnesses from the states of Lisboa and Setubal.
According to the eyewitness reports, the fireball event occurred on April 28 at 4:47 a.m. UT or around 12:47 a.m. EDT. The reports indicated that the fireball had a magnitude or general brightness that ranged from -6 to -17, which means it was much brighter than the planet Venus when viewed from Earth.