Fireballs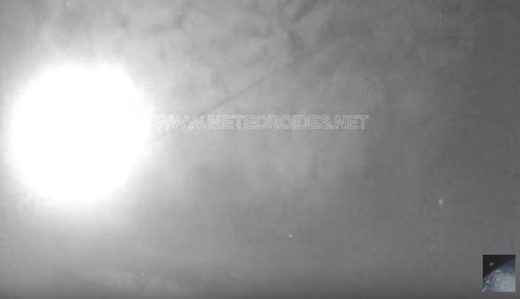 The YouTube channel Meteors has uploaded a
video
of a large meteor fireball exploding over Andalusia, Spain on January 29.
---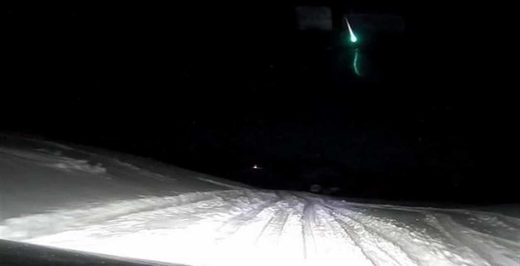 An impressive meteor/fireball was caught on camera as it streaked and then exploded in the skies over mt. Sannine, Lebanon on the night of Jan. 25/26th.
---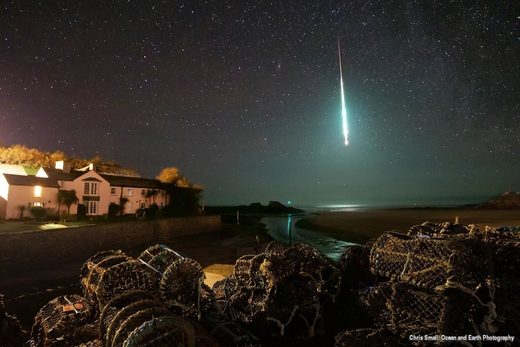 A huge fireball has been spotted in the skies over north Cornwall and the video is a must-watch!
Chris Small from Ocean and Earth Photography managed to catch the phenomenon on camera at Bude.
Now the photographer has released this incredible timelapse video.
If you watch one video all day - make it this one!
---
RT
Thu, 23 Jan 2020 16:32 UTC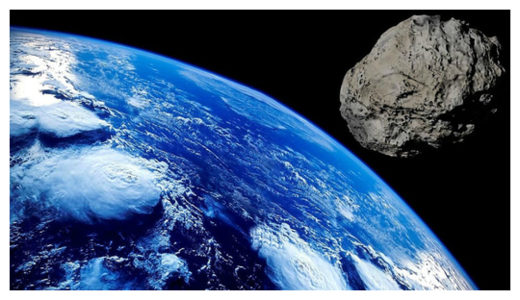 The shattered remains of an asteroid now lie on the floor of one of North America's Great Lakes after travelling from beyond Mars to rain down on Earth in a blaze of fire.
Numerous eyewitnesses reported seeing the raging fireball streak across the sky on Tuesday night and experts calculate that it travelled nearly half a billion kilometers before coming to rest in its watery grave on the floor of Lake Huron.
Meteor scientist Peter Brown reported that the trajectory of the space rock's flight reveal that it travelled from the asteroid belt beyond Mars before hitting our planet.
The University of Western Ontario astronomer shared observatory footage on Twitter which captured the space visitor lighting up the night sky.
---
Driver says he was 'left speechless' by power and beauty of sight; Israeli Astronomical Association says dozens of sightings also reported from Lebanon and Cyprus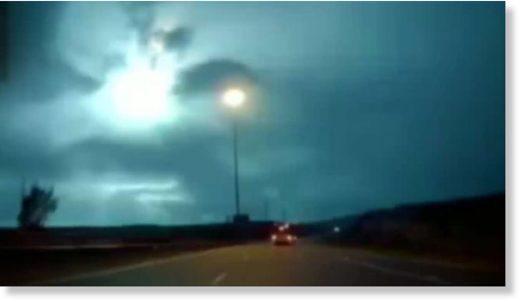 A large meteor lit up the night sky over Israel
with a blue flash so bright it was seen in neighboring Lebanon and Cyprus
.
One witness was driving along Route 6 on Tuesday evening when suddenly he saw a blue ball flash through the sky. He later discovered his dashboard camera had captured the sight.
The man, who identified himself as Ori, told Channel 12 that he quickly stopped his car on the side of the road to rewatch it.
---
Scott Miller
CTV News
Wed, 22 Jan 2020 14:13 UTC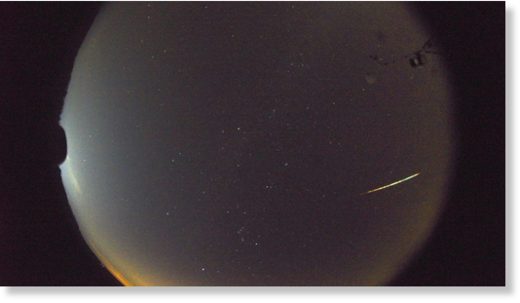 What's believed to be a meteor lit up the skies over Huron County Tuesday night.
An observatory at Western University captured the fireball heading from Brussels towards Kintail around 9 p.m.
Researchers say they suspect it was a collection of small meteorites, about the size of a softball, that likely landed in Lake Huron.
It happened so fast, no people have reported seeing it. It was only captured by observatories at Western University, as well as in Elginfield and Collingwood.
---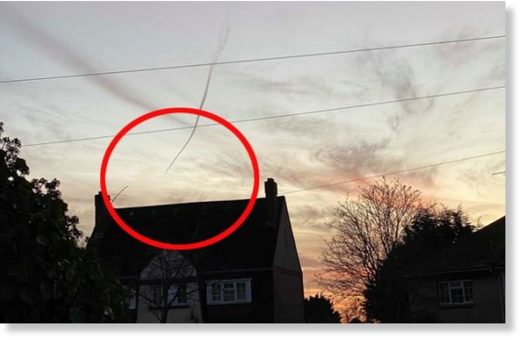 A MYSTERIOUS object was seen flying across Southampton before "bursting into flames" and plummeting to the ground.
Residents watched in shock as an unidentified object with a twisted vapour trail began to pass over the city, before it caught fire and suddenly began to fall to the ground.
This happened at around 4.45pm on Saturday January 18, and the object was seen to be travelling towards the Weston Shore, but was believed to be around "20 to 30 miles away".
---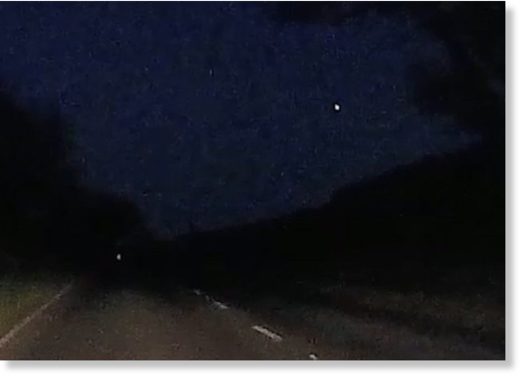 A couple were left stunned as they watched a fireball crashing to earth in East Anglia.
It was spotted across Norfolk and Suffolk on Sunday, January 19 with sightings in Haddiscoe, Norwich, Blakeney, East Rudham and Wells.
Matthew and Claire Ling were travelling near Ipswich when they spotted it at 5.12pm.
---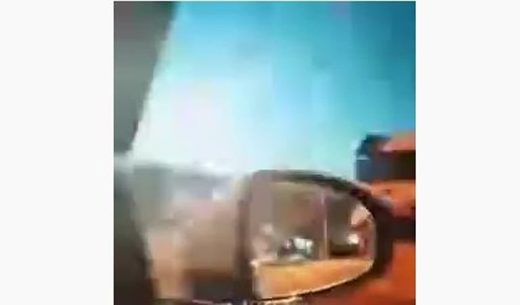 The American Meteor Society (AMS) has received
121 reports
about a meteor fireball seen over Cyprus (Ammochostos, Famagusta, Λάρνακα, Larnaca, Larnaka, Lefkoşa kazası, Limasol, Limassol, Nicosia, North District and Paphos) on Tuesday, January 21st 2020 around 20:08 UT.
Two videos were uploaded to the AMS website:
---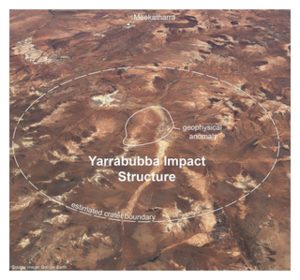 Evidence that the 70-kilometre wide Yarrabubba crater in outback Western Australia may be the Earth's oldest known meteorite impact structure
has been
presented
in the journal
Nature Communications.
Dated at 2.229 billion years, 200 million years older than the next known asteroid strike at Vredefort Dome in South Africa, the impact coincides with the end of a deep freeze known as early
Snowball Earth
and could have contributed to the ice thawing.
After this time period there are no rock records of large glacial deposits for 400 million years, says lead author Timmons Erickson from NASA Johnson Space Centre, Houston, US.
"Because of this, we were interested in seeing the role that an impact crater could have had during a time of global glaciations and whether an impact could release enough water vapour, a strong greenhouse gas, to significantly warm the planet."
Calculating the impact of the meteorite on an icy continent, they found that it could have sent half a trillion tonnes of water vapour into the atmosphere, thereby contributing to the global ice melt.
This highlights why the timing of "extraterrestrial bombardment" is important, as the authors write, so its effects on the Earth's environment can be understood.
To date, the historical impact record is fragmented, making it hard to understand how meteorites affect the planet - apart from the
Chicxulub
asteroid that triggered the last mass extinction and could explain the ocean's acidification.
---