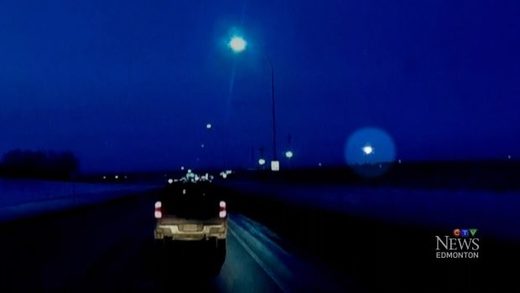 Four high-tech cameras were installed in Alberta as part of a world-wide network to find meteorites quicker.
The cameras are part of the Australia-based Desert Fireball Network (DFN),
which now has 50 cameras across the world to track meteorites.
"If you have a bunch of cameras and you see something coming through the atmosphere, a fireball, but you see it from different angles, you can work out exactly its orientation," DFN's Phil Bland said.
The cameras give researchers a three-kilometre ratio of where the meteor landed.
Before this technology, people would see a fireball soar across the sky, but have no idea where it landed.