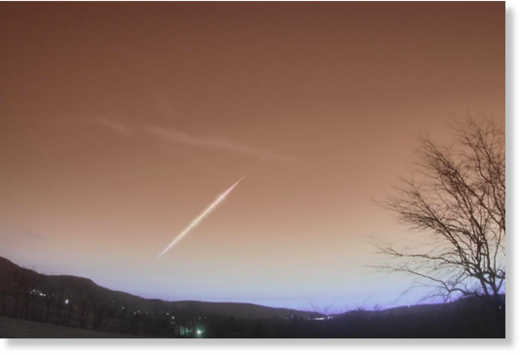 Reports of a substantial fireball came in to the American Meteor Society from Lehigh Valley residents Thursday.
"It was very large! Much bigger than any type of shooting star I have seen. The flames around it were evident!" one report from Bethlehem read.
The reports to the American Meteor Society put the fireball's appearance as around 6:15 a.m. EDT. Sunrise on Thursday was 6:46 a.m.
The nonprofit society lists
dozens of reports of this fireball as pending on its website, amsmeteors.org.