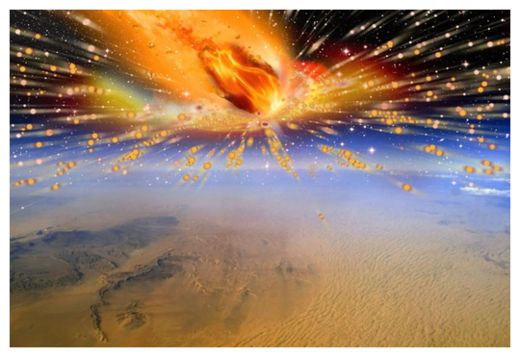 Comet ISON is getting closer to making its close pass by the sun, but what would happen if it had a brush with our planet instead? New evidence shows it would be devastating.
International scientists have discovered the first ever evidence of a comet entering Earth's atmosphere and exploding. This celestial object rained down fire across the Earth, obliterating every life form in its path.
The team's discovery provides the first definitive proof of a comet striking Earth millions of years ago. It also helps to give scientists a peak into how comets help shape the solar system.
"Comets always visit our skies - they're these dirty snowballs of ice mixed with dust - but never before in history has material from a comet ever been found on Earth," Professor David Block, of
Wits University
, said in a statement.