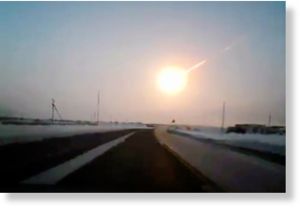 All signs point to meteor event: Royal Astronomical Society of Canada
Montreal - Social media sites lit up Tuesday evening with reports that a meteorite may have been seen and heard in the Montreal and Ottawa regions.
Numerous people posted Twitter messages reporting a bright flash of blue light accompanied by the sound of a booming explosion just before 8 p.m. ET
Although there is no official conformation of a meteorite, a spokesman for the Royal Astronomical Society of Canada says all signs point to a meteor event.
"I've heard of reports south of Ottawa, through Cornwall, the Montreal area, folks down in northern New York state as well, said Andrew Fazekas.
"It's really just observations from regular everyday folks that they heard a sonic boom that was preceded by a blue flash of light high in the sky that lasted maybe one or two seconds."
The Sûreté du Québec said they had received several calls about the event, but had not been able to pinpoint the source of the noise.