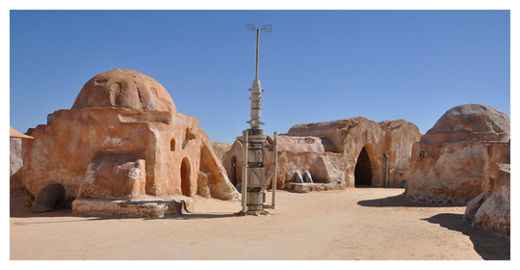 Over the weekend, Tunisia received a jolt from a galaxy far, far away.
A space object, likely a meteorite, fell on Sunday in a rural desert area of the Tataouine governorate in southern Tunisia, not far from the filming location of the first Star Wars movie, according to local radio reports.
Witnesses, according to Radio Tataouine, say that a bright object was seen falling from the sky at around 8 p.m. and then exploded on the ground. The streaking space object was reportedly visible from the city of Tataouine, the governorate's capital.
No injuries or damages have been reported from the rural, arid area.