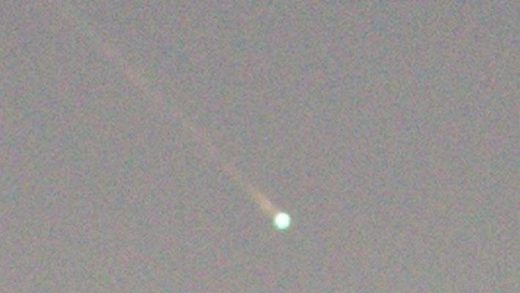 At first Gary Wheaton thought he was looking at a flare, until he saw a plane flying beneath it.
Now the Paekakariki man believes what he saw off the Kāpiti Coast about 1.20pm on Monday was likely a meteor that was also spotted over Nelson.
"It was like a streak of light screaming across the sky," Wheaton said. "It got bigger and bigger and bigger and popped."
Wheaton called his daughter out who got there to see the "huge smoke trail" it left across the sky.
"It just happened so quick," he said.
He initially thought it was a flare from a boat but realised - due to seeing a plane in the sky beneath it - it was far too high.