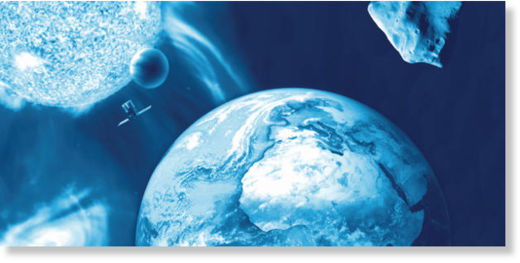 Next week in Germany, representatives of all mankind's space-faring nations will get together in a room to begin coordinating efforts to prevent the end of the world...or at least to figure out how to identify and prevent really big space rocks from smacking us around like that
meteor that hit Russia
last year.
We've all watched those scenes in science fiction movies where the leaders of the planet (or planets) all sit around a large table and come to a consensus about the best way to confront the latest existential threat. I'm always left wondering where the heck they get such a huge table, and how they managed to come up with a unanimous plan of action in less than 5 minutes. It's a little different from the endless gabfest of political posturing translating to minimal real-world action that is a meeting of today's United Nations.
Or is it? The first ever meeting of the
Space Mission Planning and Advisory Group
(SMPAG, pronounced "same page" -- see what they did there?) set to be hosted by the European Space Agency on February 6 and 7 sounds a little more like the Hollywood version of consensus-making, just with less melodrama and fewer ridiculously beautiful people everywhere.