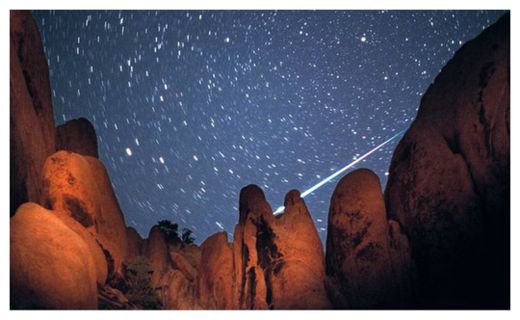 Unlike trees, when a meteor falls in the wilderness, everyone can hear it.
And some Orange County residents think that's exactly what they heard when a thunderous boom rattled windows, scared pets and startled homeowners from their sleep early Tuesday morning.
About 12:15 a.m., the Orange County Sheriff's Department received three or four calls from residents in Lake Forest's Foothill Ranch community about a loud explosion and a flash of light. Several South Orange County residents also tweeted about the incident, asking about the source of the blast.
Entire neighborhoods emptied into the streets in the middle of the night, residents said, with some pointing to what looked like a cloudy path overhead as the telltale sign of some galactic visitor.