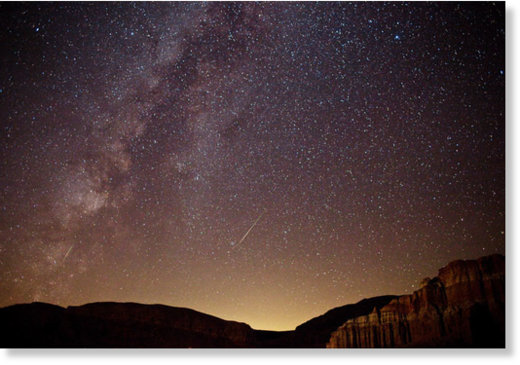 A suspected meteorite did a close fly-by over Cyprus early on Friday, sending people into consternation over a
blitz of bright lights which appeared in the night sky coupled with large bangs.
"It had a 45 degree tilt and a bang was heard as it passed over Cyprus," said Ioannis Fakas, the honorary chairman of the Cyprus astronomical society.
People living in the mountainous Troodos range reported green-white glows in the sky at around one in the morning, then large blasts, police said. Some reported the ground shook.
Parts of the meteorite were thought to have fallen into the sea north of Cyprus, Fakas told state TV.