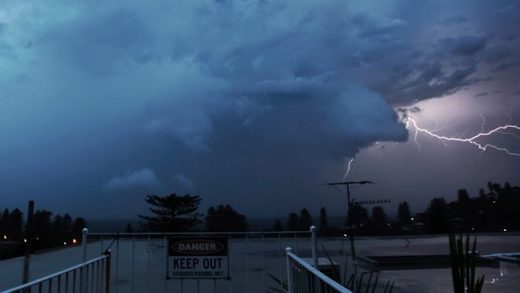 After
temperatures approaching 50 deg C, 122 deg F melted roads and killed thousands of flying fox bats
the weather in Sydney has gone from one extreme to the other.
A heavy thunderstorm hit Sydney with more than 4600 lightning strikes between 3am and 6am this morning,
leaving thousands without power after days of extreme heat.
The western and northwestern suburbs bore the brunt of the storm, with Blacktown particularly hard hit with
tiles off roofs and trees brought down
.