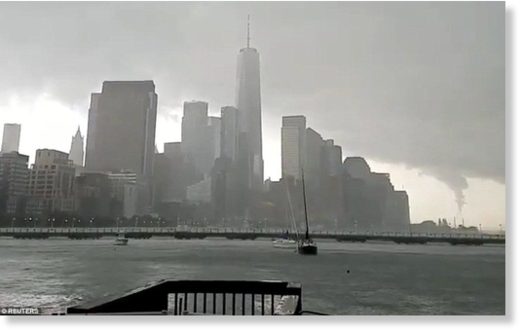 A funnel cloud has formed over New York Harbor, as a line of summer thunderstorms caused flooding and travel chaos across the Northeast.
The ragged funnel cloud was spotted from both Brooklyn and New Jersey circulating over the water on Tuesday afternoon.
The National Weather Service said in a statement that 'there was no apparent sign of the circulation touching the water'. There were no reports of damage.
The rains stopped on Tuesday evening for much of the region as the storm moved off to sea, but not before delivering misery for air travelers and commuters and threatening to delay the start of the MLB All-Star game.