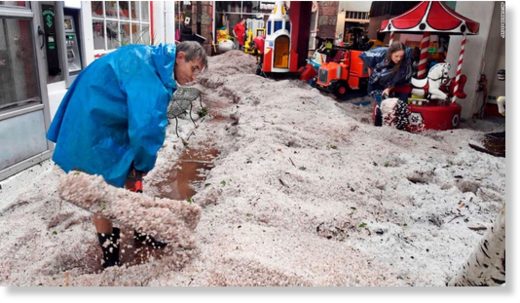 Folks in Southern Colorado could be seen shoveling, yes shoveling, hail off their property Monday.
The region was slammed with hail, heavy rain and flooding over the weekend and into Monday, according to the National Weather Service.
The flooding led the government of Manitou Springs City, about 80 miles southwest of Denver, to close offices and advise residents to evacuate to higher ground. An evacuation center opened at a community church.
One highway in Teller County, about 100 miles southwest of Denver, was covered with 3 feet of mud, the county's Sheriff's office said in a tweet Monday. Mudslides had been reported in other areas of the state as well.