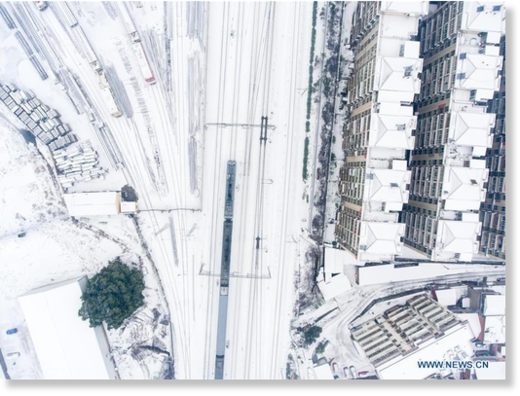 Extreme weather conditions have caused havoc in much of central and eastern China over the weekend, with hundreds of flights and trains cancelled due to heavy snow and ice, and rescue operations being rolled out across the country.
More than 4,000 people had to be relocated in the eastern province of Anhui after their homes were damaged by snowstorms, with approximately 481,000 people in the province impacted overall.

Rescue workers were dispatched in Anhui to repair power lines and clean snow and ice from roads, while civil affairs authorities sent quilts, coats and food to the affected members of the public.