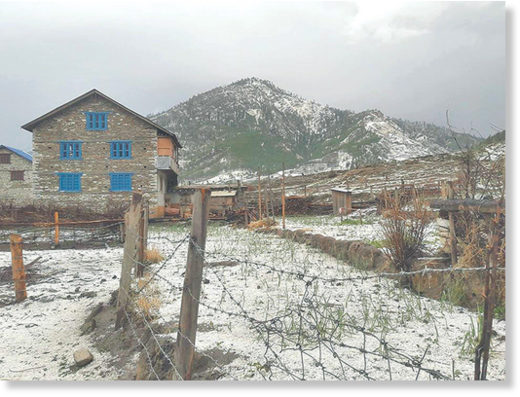 A hailstorm and continuous rain that lashed parts of Jumla last week damaged apple crops in many places, wiping out a large number of farmers' income.
Apple growers in Patarasi Rural Municipality said hardly any fruits were left on the trees. The agriculture office said that around 95 percent of the apples had been ruined by the hailstorm in most parts of the district.
Municipality officials said that details of the damage were yet to be ascertained. However, farmers who have insured their crops will not be affected much. In 2016, apple crops in Jumla were insured for the first time allowing farmers to receive compensation if their harvests fail due to bad weather.
Apart from loss due to lack of rainfall, the insurance policy covers damage to crops by hailstorms. This year, apple farmers in Jomsom, Mustang got their crops insured for the first time.