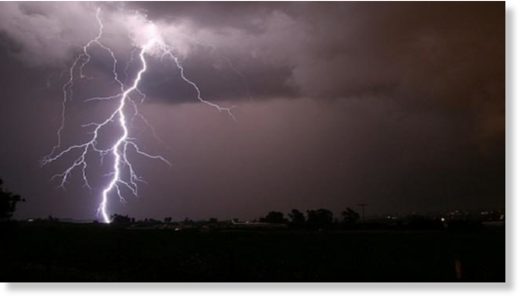 Unseasonal rains
accompanied by thunderbolts claimed 14 lives in Telangana and Andhra Pradesh on Sunday.
While nine people died and three persons were injured in Andhra Pradesh, five people, mostly farmers, died in Telangana in separate incidents of lightning strikes.
This is the single largest thunderbolt casualty in Telugu states on a single day in the last three years.
Standing crop spread over hundreds of acres, particularly mango, was hit hard in the unseasonal rains and heavy gales.
Srikakulam district was the worst affected with six people succumbing to thunderbolt strikes, followed by Mancheryal district with three, and Kadapa and Vikarabad districts two each, and Vizianagaram one. All the three killed in lightning in Mancheryal district were farmers, who rushed to fields to cover their paddy produce from rain with polythene covers.