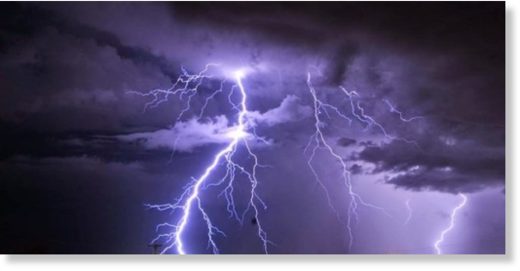 Three minor children died when struck them while they were playing in the rain on Sunday.
The incident occurred at village under Teyai police outpost of Begusarai .
Police sources said Dataram Kumar, Shubham and Anand all aged below 12 years, were playing in an orchard beside a village temple when lightning struck them.
While Dataram, son of Tuntun Sah and Shubham, son of Dilip Choudhary were residents of Raghunandanpur village, Anand was a resident of Madhurapur village under Teghra police station of the district and had come to his maternal grandmother's house.
Bhagwanpur block development officer (BDO) Ajay Kumar later visited the family of the victims.
The district administration announced an ex gratia of Rs 4 lakh to kin of each of the deceased.